A simple introduction to Business Networking
by Bernardo Becerril
OK, so, as the King said very gravely to the White Rabbit, "Begin at the Beginning", I'll begin this entry with the very basics.

First of all, what is business networking?

According to Hubert Österle and Elgar Fleisch, networking is

"… a socioeconomic business activity by which businesspeople and entrepreneurs meet to form business relationships and to recognize, create, or act upon business opportunities".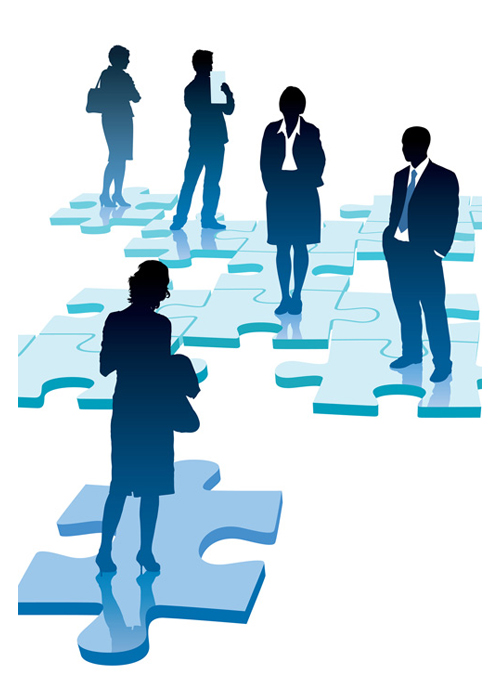 In this site I found this very useful business networking definition (and a good read on the subject):

"Business networking is an effective low-cost marketing method for developing sales opportunities and contacts, based on referrals and introductions - either face-to-face at meetings and gatherings, or by other contact methods such as phone, email, and increasingly social and business networking websites."

So, all in all, business networking refers to the interactions and relationship-building that occur in an economic environment – physical, virtual, spontaneous or artificial – to create business opportunities.

Then, why is business networking important?

Think of business networking as the business connections a person or an organization has. These connections can be useful, enriching and profitable, for the parts involved, and help them achieve their goals and objectives. Therefore, business networking enhances benefits in multiple areas (Marketing, Sales, Operations, Development… you name it!) since a good, and nourished business network means great customers, suppliers, partners, leads and prospects that contribute to the company's success.

One of the most common tools for fostering business networking, is attending or organizing trade fairs: events of different sectors of the industry and commerce, targeted to a specific segment of customers.

According to the Center for Exhibition Industry Research (CEIR), attendance at Trade Shows mostly pursues to look for new products, get insights on industry trends and the unique capability of face-to-face connection with suppliers and colleagues that only exhibitions can provide; while exhibitors primarily participate to generate leads, enhance branding and relationship management with current customers. Then again, business networking.

Trade fairs, (or trade shows, trade exhibitions or expos, as they are also known) provide as well an incredible opportunity to do business networking on an international level, for exhibitors and attendees come to these shows from all around the world.

Imagine having business connections on the other side of the planet, finding better suppliers, or discovering a business opportunity to open a new market sector in your company. Cool, isn't it?

But, another question arises, how is an effective business networking accomplished in a trade fair?

There are several ways in which trade show organizers enforce these business encounters at the show floor. There is, for example, the general directory, in which you have all the companies exhibiting, normally alphabetically organized, or by product. Some shows, have implemented a digital version of these directories, with a rudimentary search option. Some registration portals ask attendees to indicate in which products or areas are they interested, and then, exhibitors register as well, selecting the main categories of the products they offer; in this way, the portal can 'suggest' to a certain level likeable matches.

Exhibitors, make their best (marketing?) efforts to attract valuable attendees and prospects to their booths.

Attendees, when they happen to actually know what are looking for, they immerse themselves into a hunt for the treasure that not always leads to gold, since at one point, visitors get overstimulated with the lights, the ads, the brochures, free stuff, and they simply stop looking.

But… is this really enough?

Is there an effective way to increase the number of business encounters on a trade fair? How do you, in fact, know if Networking is efficient? How can you get to know someone deeply, just from raw data?

Would you let us introduce you to our idea of a scientific, fact-based business networking solution? Go to this part of our website.
Bernardo Becerril / ACOB
December, 2016