Best practices for sending e-mail campaigns
by Bernardo Becerril
My experience at ACOB of sending e-mail campaigns for our customers, has been exciting and challenging, due to the multiple details that have to be taken care of in order to have a successful result.

I have come to learn that one must consider the following aspects: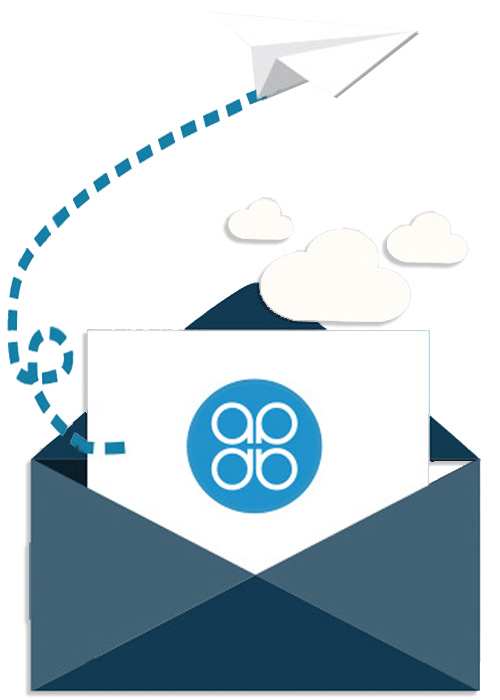 Who are we sending the email to?
Segment clearly the campaign, and establish a 1 to 1 dialogue. Despite the campaign segment may be heterogeneous, try to depict a 'base' receptor of the message, and develop the content speaking to this single person, not the whole segment. This way, it is easier to have a more natural, personalized, touching outcome, rather than a generic, impersonal one. Answering questions like 'what does this fictional base consumer looks like?', 'how old is he/she?', 'what does she/he like to do?', 'where does he/she lives, works?', 'what are his/her strengths, weaknesses, desires, fears, pains?', among other queries, will provide insightful information about the segment overall. Use the language your segment uses, one cannot speak to a young audience the same way one speaks to a more professional, older quorum.


Be daring
Normally, when I have to crystalize a creative project, I want to see what others have done before, that is similar to what I want to create, and think of how to improve it or make my own version, or get inspiration from a whole different source. Work intensely for a period of time, brainstorming, or making sketches, and then, stop suddenly and go do something completely different. Going for a walk or a smoke or a snack works well, since it helps clear out ideas, and refresh the perspective you have. When I go for this walk/smoke/snack with Julio, the awesome designer I work with, ideas develop more fluently, since we are able to share points of view, and come up with a more consistent solution. When switching to another activity, we delegate the unconscious mind the task of working on a creative solution. This creative solution may come at an unexpected moment, for example, the shower, the middle of the night, or when thinking about a totally different subject. The daring part's meaning is that one must not be afraid to be all over the top. A friend of mine, who is an actress once told me that when she goes to an audition, and she is asked to show emotions, she'd rather exaggerate them, and then be told to lower the tone, instead of being mild and give the impression that it's all she's got. The same principle applies here: it's better to be too creative rather than too dull.


Consider HTML, images/text, devices visualization rules
More often than not, it happened to us that we had a great design and a great campaign message, only to realize that our audience may struggle to visualize the content, due to the fact that their email server blocked the images, or moved the text's position, or the too small screen of the device altered the settings, preventing the astonishing beauty of our mailing piece from shining in all its splendor, reducing it all to a Dadaist piece of… email. One of our genius programmers shared with us this link, and Julio and I were able to adequate our creative ideas to the cybernetic world, and thus, maximizing the impact of the campaign. Some of the most relevant points are:

The main message must always be text: if it's an image, and the email server blocks it, the campaign is useless, since the message does not reach its receptor.
The CTA (Call To Action) must be a must in every mailing. It is vital to get people to interact with the campaign, whether it be a click, a download, voting, visiting a link. The CTA link should be as well an hyperlinked text, or in an HTML bulletproof format, and stand out clearly enough. Including several CTAs, reduces the chance of people actually acting upon them. Decide instead what is the key objective of the campaign you're performing, and focus efforts into accomplishing it. Do you want to inform? To get to know something from your consumer? Another important key point that should be taken care of, is a way to track the interaction with the CTA, and the resulting conversions. This can be done with a tracking HTML code.
Add alternative text to the images. This way, if the images are collapsed, the reader may see what the image is about, and trust better that the email is not spam.
Making the piece of mailing responsive ensures the piece can be viewed properly in several devices, from a tiny mobile phone screen to the enormous one of an iMac.

Test!
Us marketers —and psychologists— love testing. A/B tests are charming (I can't find another way to describe them, other than delicious or exquisitely pleasant), for they provide the possibility of experimenting, as well as proving hypothesis regarding the variables of the mailing piece. Test subject lines, test contents, test two different campaigns, test the way you're saying things, test colours, test the position of the CTA, test images, test day and time of sending, test, test, test! Remember to design your experiment consciously and have a neutral control group to which you do not apply the variable you are experimenting with.


Measure the results
Measuring the email opens, clicks, and conversions of the campaign, is an essential feedback for continuous improvement. People may open the email, but may not follow the CTA, or click the CTA link, but do not conclude the process (complete a registration form, send an email, vote on a poll, buy a product, just to mention a few examples). Imagine this process as a staircase, of which the first step is the first contact you have with your audience through the mailing piece, and the last step is when they complete the action you want them to perform (actually go to the event, download a whitepaper, visit your website, etc.), which is, on first instance, the reason you planned the whole campaign for. Middle steps include opening the content, clicking on CTAs, engaging with your brand, among others. People at different steps, constitute different segments, and future mailings' content has to vary according to these specific groups: someone who has not opened the first email cannot receive an engagement content, in the same way someone who has already engaged, cannot receive an email with a CTA that invites him for the first time to interact with your brand.


Answer, I repeat, answer your emails
One of the main mistakes marketers make, and that you want to avoid at all cost, is ignoring your audience. Contact with consumers is invaluable: it provides enriching feedback, brand loyalty, and engagement with the contents you are sending. Whether it be that you are receiving answers of complaint, or a query, or acknowledgement, be prompt to reply kindly. Community management is a key function when emitting contents to audiences, and helps to build a good image of your brand, sending off the message it does take care of their clients.


Try, then send
Do a pilot send of your final campaign, and go over the details as many times as you need to make sure everything is perfectly set to go. Mistakes are human, but many of the ones that occur when sending a mailing campaign can be avoided when having your content sent to several members of your work team, so that typos, omissions or blunders can be tweaked before sending the real campaign.
This is just some piece of advice I can share from my own experience. Do you have some other you think I've missed? What have been some of the best and worst things you've had to deal with when sending emails?
Want us to take care of your Internet Marketing? Find out more about our solution here.
Bernardo Becerril / ACOB
December, 2016